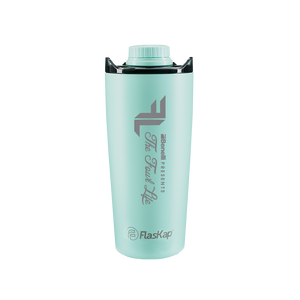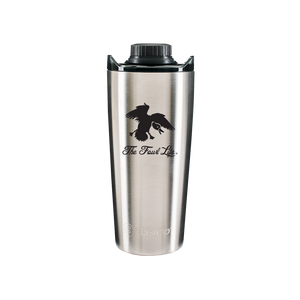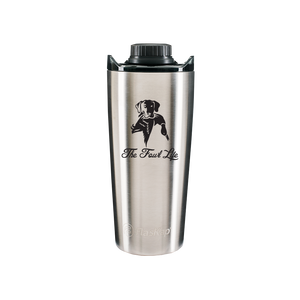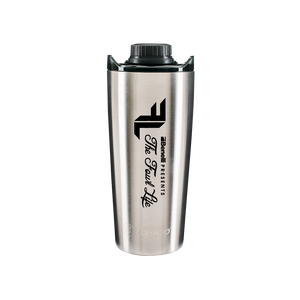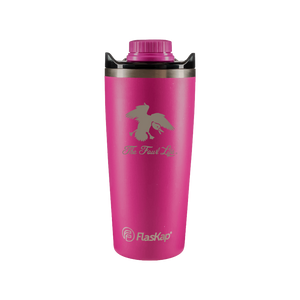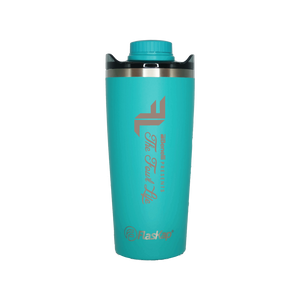 Reviews for the Chad Belding 22 oz Special Edition Tumbler + Standard Lid
VOLST Tumbler and MADIC Liquor Kap are SOLD SEPERATELY.
The VOLST 22 Tumbler fits with the MADIC 6 Liquor Kap
Born in 1974 in Reno, Nevada, Chad Belding is a lifelong sportsman and outdoor enthusiast whose love of the lifestyle was instilled at a very young age. Chad's passion eventually led him to predator and waterfowl hunting, and soon thereafter he became involved in competitive duck and goose calling. The call of the wilderness never left him; in 2008 he founded Banded, a video production and merchandising company that specializes in waterfowl hunting gear and accessories.
The same year, he also created "The Fowl Life" television series. The show is a journey that promises to never stop bringing heart-pounding action all around the United States, as well as in-depth instruction related to waterfowl hunting. The series has proven so popular that Chad and his crew are currently filming for Season 12. Watch the show on the Outdoor Channel. Check out his new podcast "This Life Ain't for Everybody" for a deeper dive into the industry.
When Chad isn't chasing down birds, you can find him grilling, boating, or having a few cocktails with friends. We heard about his passion for outdoor cocktails and knew he would be a perfect fit for the FlasKap family. Check out his limited edition tumblers and showcase your love for the outdoors.
The VOLST™  is the master of the mixed drink.  Kitchen-grade 18/8 stainless steel and double-wall vacuum insulation ensure your ice stays solid and your drink remains pure. The VOLST™ comes equipped with the Standard Lid, which threads on to transform this tumbler into a leakproof bottle before your eyes. When it's time for a drink, screw our signature alcohol vessel, the MADIC™, to turn your water into liquor at the press of a button.  It's the world's baddest tumbler, and yes, it's cup holder friendly. MADIC SOLD SEPARATELY.
FEATURES:
DOUBLE-WALL VACUUM INSULATION:  The VOLST™ is built to keep your cocktail cold (or coffee hot) until the last sip.  

STANDARD LID:  Included with your order, the Standard Lid is threaded and leakproof, to protect from spills even in the toughest conditions.

SNAPBACK HINGE:  Locks the twist cap in the open position when you're ready for a drink

DRINK PORT:  Sized to maximize pour and reduce spills, so the perfect drink always hits your lips

INTERNAL FILL LINE:  Use this line to mix the perfect cocktail when paring with the MADIC. 

DURABLE FINISH:  Designed with fun in mind.  Our paint is designed to hold up to a lot, even a night at the bonfire. 

CUP HOLDER FRIENDLY:  Like any good tumbler should be.
First Time Customer?  Join our mailing list at the bottom of the page for 10% off your order.